Enhancing Security Precision: HIKVISION DS-2CD2T86G2 and DS-2CD2T66G2P.When it comes to safeguarding your surroundings, the HIKVISION DS-2CD2T86G2-2I/4I and DS-2CD2T66G2P-ISU/SL cameras emerge as the epitome of modern surveillance innovation. This article takes you through the remarkable attributes of these cutting-edge HIKVISION cameras, underscoring their distinctive features while shedding light on the significant partnership between HIKD and HIKVISION.
Fostering Innovation: HIKD and HIKVISION Collaboration
The synergy between HIKD and HIKVISION isn't just a partnership, it's a dynamic alliance of innovation. Combining their expertise, these industry pioneers have forged a range of security solutions that redefine the landscape of surveillance. This collaboration transcends technology; it represents a commitment to revolutionizing security efficiency and dependability.
HIKVISION DS-2CD2T86G2-2I/4I: Precision Beyond Boundaries
The DS-2CD2T86G2-2I/4I, a 4K AcuSense fixed bullet network camera, embodies the marriage of advanced imaging and intelligent capabilities. With its 8 MP high-quality resolution, powered by DarkFighter technology, it excels in capturing pristine detail even in low-light conditions. Its true 120 dB WDR technology ensures impeccable imaging in scenarios with challenging backlighting.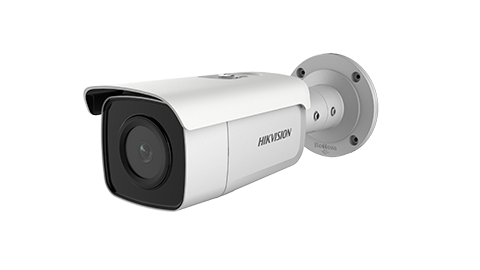 This camera doesn't just capture events; it elevates security to proactive levels. Through its focus on human and vehicle target classification driven by deep learning, it identifies potential threats with accuracy. Its IP67 water and dust resistance rating ensures unwavering performance in diverse environments.
HIKVISION DS-2CD2T66G2P-ISU/SL: Visionary Vigilance
The DS-2CD2T66G2P-ISU/SL, a 6 MP Panoramic AcuSense fixed bullet network camera, takes surveillance to panoramic heights. Sporting exceptional 6 MP imaging empowered by DarkFighter technology, it thrives in low-light settings, capturing essential details with finesse. Its unique attribute is its ability to present a comprehensive image covering all scenes captured by the camera.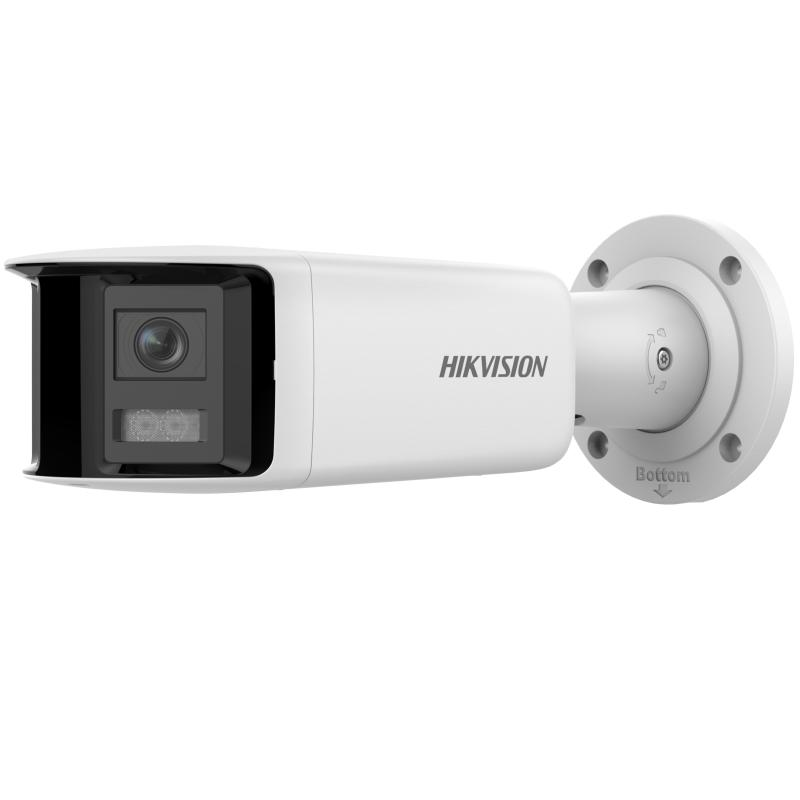 This camera transforms from observer to guardian. The active strobe light and audible alarm create an imposing deterrent, dissuading intruders effectively. The built-in two-way audio ensures real-time interaction for bolstered security. With its IP67 water and dust resistance, it's primed to withstand diverse conditions.
Strengthening Security with HIKD and HIKVISION
The collaboration between HIKD and HIKVISION has birthed these outstanding cameras, a testament to their unwavering commitment to security excellence. The DS-2CD2T86G2 and DS-2CD2T66G2P series exemplify the pinnacle of this partnership, setting new benchmarks in surveillance precision. Together, they reaffirm HIKD's role as a crucial ally in the realm of surveillance innovation, fortifying security to unprecedented levels.
About Author